Liga MX Santos Laguna, Toluca share history, chip on shoulder heading into Liga MX final Jon Arnold Click here to see more stories from this author @ArnoldcommaJon 01:16 5/18/18 FacebookTwitterRedditcopy Comments(0)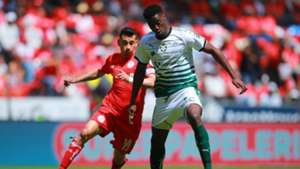 Liga MX Santos Laguna v Toluca Santos Laguna Toluca While the Clausura final isn't a battle of grandes or a regional rivalry, there's still animosity in the past between the two finalists In lots of countries, fans joke about results the league or TV rightsholders don't want to see from strictly a ratings-based perspective. Love them or hate them, the biggest clubs in the countries get eyeballs, drawing ratings thanks to both their huge fan bases and the people who tune in because they hate them. In Mexico, where TV corporations own some of the biggest clubs, it's even easier to figure out which teams the networks want in the marquee matchups.Santos Laguna against Toluca is not the final the suits looking over ratings wanted to see. It is, however, more of a purists final, serving as the reward for two teams that were surprisingly excellent during the regular season and have survived the ups and downs of the Liguilla to make it to this point. While there is no traditional big four 'grande' in the final, nor is it a regional rivalry like last tournament's final between Monterrey and Tigres, who are separated by so little space you'd be short of a marathon were you to run between the two stadiums. Santos and Toluca are nearly 1,000 kilometers (around 616 miles) apart. Yet there still is plenty that binds the two teams together.It's not a rivalry match yet, but Toluca coach Hernan Cristante says Thursday's first leg and the decider on Sunday will have a bit of the same flavor those rivalry matches have because neither team will underestimate the other like so many teams have done to both his club and Santos this season. Article continues below Editors' Picks Goalkeeper crisis! Walker to the rescue but City sweating on Ederson injury ahead of Liverpool clash Out of his depth! Emery on borrowed time after another abysmal Arsenal display Diving, tactical fouls & the emerging war of words between Guardiola & Klopp Sorry, Cristiano! Pjanic is Juventus' most important player right now "The uncertainty increases, the adrenaline because if this is going to become a Clasico, they're two teams that want to beat each other," he said. "They're not to teams who [might say], 'Well, we're going to control they game,' They lack a bit of respect for the other team."No. It's two teams who respect each other a whole lot and despite what you might want to think about respecting the opponent, the teams who have respect give more on the field than what they have. I'm talking about heart and I'm talking about intensity."Rather than being owned by TV companies, the history of both clubs comes back to beer. In fact, that's where we find the first and deepest tie. For years and years, the clubs shared ownership under Grupo Modelo. For the 90s and early 00s, each were owned by the same group, with the same frustrations that fans of teams currently sharing ownership have today. There were feelings that one team was getting juiced up at the expense of the other or that the ownership group really only cared about Toluca, with which it had a longer history. Nemesio Díez Riega, for whom Toluca's stadium is named today, began working for Modelo in 1945, eight years before he'd become involved with Toluca and a full 14 years before he'd lead the charge to purchase the club.Santos was purchased in 1993. Those cries of unfairness hardly got any softer with Toluca and Santos meeting twice in the finals during the era and Toluca taking the crown each time, winning the Verano 2000 final 7-1 on aggregate but needing a penalty shootout to win the Bicentenario 2010 tournament under the direction of future Santos boss Chepo de la Torre.The arrangement continued until Anheuser-Busch InBev bought Grupo Modelo in 2013, with Santos directors including current president Alejandro Irarragorri forming a breakoff company to operate the club and other sporting ventures while Toluca stayed in the hands of the Diez family. The fingerprints of the Modelo era still are on Santos, whose stadium is named for Corona (one of the beers in Modelo's portfolio) with the club's home base called the Territorio Santos Modelo.There's no finger-pointing to ownership now, though. Santos has become known as a team that develops players in its academy, puts them into the lineup and then is wiling to sell on to recoup a profit. In a city like Torreon, that's important.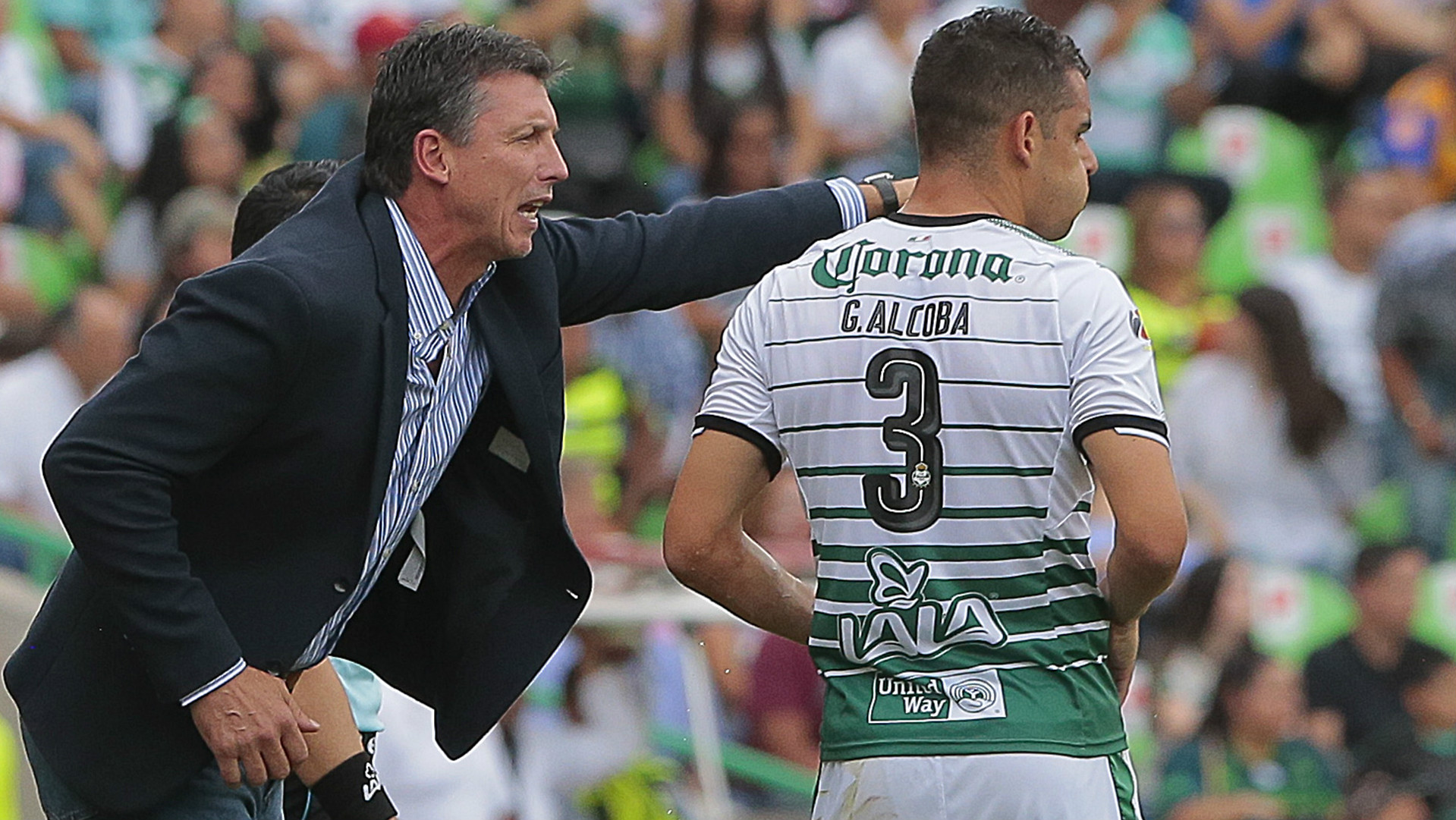 When you Google Torreon, the first thing that pops up is a shot of a WalMart taken in 2006. There's more to see and do there than shop at rollback prices, but spending to keep up with their northern rivals in Monterrey or teams like Club America isn't going to happen. Irarragorri has relished, then, results like last week's semi-finals in which Santos' homegrown players rolled over an America side that featured a pair of the high-dollar exports Los Guerreros produce, especially as it gave Torreon something to be proud of."It's a very passionate city, and yeah it adds pressure. Pressure is what a player wants: A full stadium, a footballing atmosphere," coach Robert Siboldi said this week.There's also a considerably sized chip on the shoulder of players from both cities. Toluca's stunning nine-match winning streak during the regular season went mostly ignored by the country's press, which was locked in on Chivas' CONCACAF Champions League run, Club America's ups and downs after an undefeated start and whether Pumas or Cruz Azul would make the playoffs. While the Red Devils aren't seen as one of the four biggest teams in Mexico, they've got the third-most titles and an 11th would put them just one short of America and Chivas. The ratings may dip from last year's final or other recent contests that have featured the country's biggest clubs, but both Santos Laguna and Toluca are ready to prove their worth and see off their former brothers to earn not only the title but also the recognition that has been lacking for too much of the season. It will be a series that's worth tuning into.